French to English translation and interpreting services
Do you regularly work with clients from French speaking countries or distribute French products in Australia?
If you need French to English translation, you will probably know that conveying meaning accurately and bridging cultural barriers between people can be tricky. Translation requires not only an excellent grasp of terminology and linguistic knowledge in two or more languages, but also solid cross-cultural knowledge to convey true meaning.
You need effective texts to be able to build your brand in a new market. Translation of marketing and communication materials in particular requires excellent writing skills and creativity, as well as an ability to convey the original tone while understanding cultural differences. Your translator is likely to identify and inform you of any potential cultural issues in your text.
Do you have business contacts visiting in Australia and need help communicating at meetings or presentations?
Interpreting is the spoken transfer of meaning from one language to another. It occurs in real time, in the presence of the people who require the interpretation. Nicola Thayil can accompany you to business meetings and facilitate communication and negotiation so that you can get the results you planned, without anything being 'lost in translation'.
Just because a person can speak two languages fluently doesn't mean that they will be able to interpret. The transfer skills required to reformulate the spoken message and interpret same into the target language so that it sounds natural and conveys the original meaning come with dedicated practice and experience.
Bas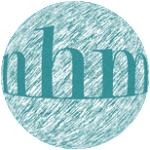 ed in Melbourne, Australia, Nicola Thayil offers professional French to English translation and French<>English interpreting services for clients in Australia and overseas. Find out more about how translation and interpreting services can help your business achieve its goals and international presence please contact Nicola or visit the frequently asked questions page. Free translation or interpreting quote